A team at your service
GRAME's greening projects team, made up of professional project managers and planters, has extensive experience in implementing large-scale plantations. Since 2013, our team has planted over 10,000 trees and shrubs on over 100 sites across Montréal's West Island.
Plant with GRAME to take advantage of a number of benefits:
A project that suits you

We offer personalized service adapted to your property and needs.
Surprisingly low prices

Enjoy substantial savings on tree prices, made possible through various subsidies (no action required on your part).
A workforce dedicated to the cause of the environment

Get unbeatable prices on planting services, since they are provided by a non-profit organization.
Turn-key services

We offer turn-key services for all your projects, from consultation and design to planting and ongoing maintenance.
Tailor-made planting

Our customized design proposals are adapted to their local environment and developed to meet your needs.
Opportunity to Build Relationships

Our plantations provide a great opportunity for a team-building activity with your employees. Our expert team will guide your employees on the best planting practices to ensure they will take pride in and enjoy their trees for years to come.
Any questions? See our FAQ.
A team with lots of panache!
Our team members, fully dedicated to their mission to create greener urban spaces, make us proud and strengthen our reputation. Clients who have worked with them have all loved their experience. Get to know them right here!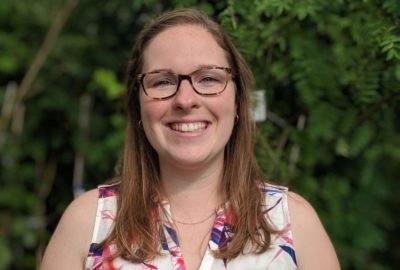 Catherine Houbart
Strategic advisor, Special and Scientific Projects Manager
Catherine has a bachelor's degree in ecology, a master's in urban planning and is currently completing a graduate diploma in project management. With 7 years of experience in the sustainable development sector she works to bring together nature and the city.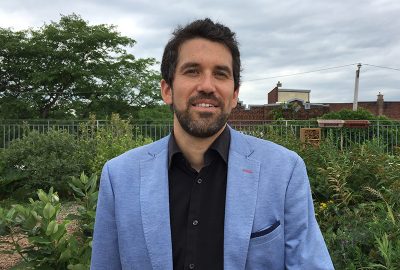 Jonathan Théorêt
Executive Director, Business Development Manager
Jonathan is Executive Director of GRAME, the not-for-profit organization that coordinates the ICI, on verdit! program. He has a management degree from HEC Montréal and led GRAME's greening team for over 10 years. He now manages business development for ICI, on verdit! making the program accessible to as many organizations as possible through partnering with the region's municipalities. He has been an agent of change in his community since 2008 and is gratified to witness the city's transformation as a result of his team's ambitious greening projects.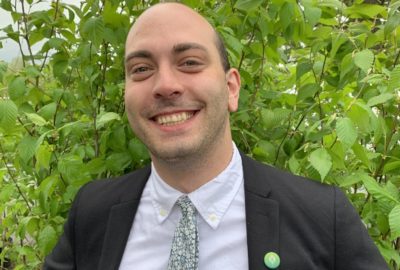 Guillaume Vallée-Rémillard
Greening Department Manager
Driven by a passion for entrepreneurship, Guillaume works to push the envelope of his profession. With a wealth of experience in horticulture and agricultural commercialization, he combines his management abilities with hands-on skills to meet ambitious objectives.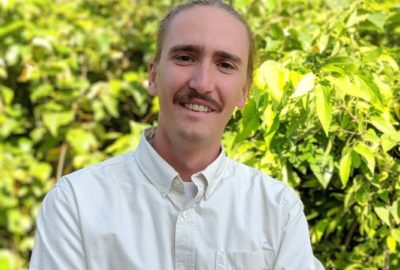 Christophe Rioux
Greening Project Manager
Thanks to his undergraduate studies in urban planning and graduate studies in heritage conservation, Christophe plays a crucial role in the development of our team's expertise. He ensures our projects comply with municipal regulations while also embellishing our client's sites and assuring customer service best practices.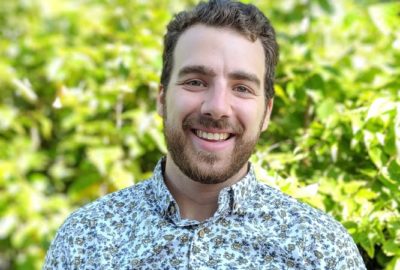 Vincent Ouellette
Urban Planning Project Manager
Vincent holds a bachelor's degree in urban planning. He brings crucial illustration software and logistics skills to the team. Improving the visual aspect of his clients' work environment through greening projects is what he loves most about his work at GRAME.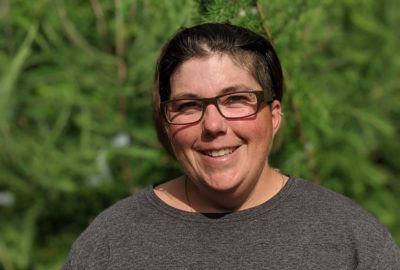 Tanya Pelletier
With 10 years of experience in team management, she finds stimulation in coordinating a united and energetic team. Tanya knows how to reveal talents. She takes great pride in greening urban centers for future generations.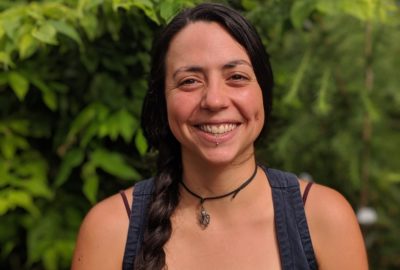 Celia Robado
Celia is driven by curiosity which has brought her a wealth of diverse experiences. Taking care of our tree nursery and planting allows her to see the immediate results of her work towards a greener and more beautiful world.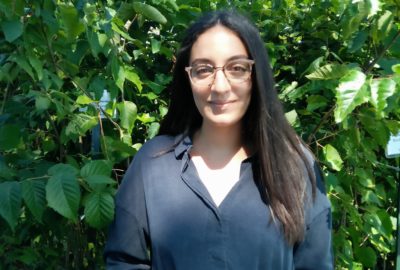 Myriam Fakhri
Bearing in mind her study path in town planning and architecture, Myriam creates precise layout plans with attention to detail. She aims at giving plants the presence they deserve in our urban environment, in order to improve citizens' quality of life.
Our contributors
Thank you to the companies that provide us with free planting materials to improve the environment and people's well-being.